Niamat's Farm Int.
For a better pet life
The Story behind
Niamat's Farm Int, the largest and most beautiful pet mart of Suriname. Niamat's Farm Int is known to hobbyists across the country and abroad for its good service, advice, expertise and special warranty.
We share your passion for all your pets.
Niamat's Farm Int. was founded in 1991 and has been passionate about pets since 1972. With over one decade of experience, we have gained a high reputation among our clients for top quality premium pet food, veterinary pharmaceuticals en pet care products.  During this time we have import/ export and distribute all our products to help improve the lines of all type of pets.
Our products are widely sold in Suriname, Guyana, Trinidad and French Guyana.
With full awareness of the actual market demands and steady profit growth, Niamat's Farm Int. has established its own production line in 1998 called Nipharm.
At present, we have more than 15 persons in our team consisting of management staff, personal technicians and skillful workers.
Their knowledge about the newest development in the pet industry have enabled Niamat's farm int. to offer the best selling products of high quality and affordable prices to our clients.
Being the expert on the market of premium pet food, pharmaceuticals and pet care products, Niamat's Farm Int. firmly pursues high quality and best service and will go for more prosperous future together with our customers and our world suppliers.
We share your passion for all your pets.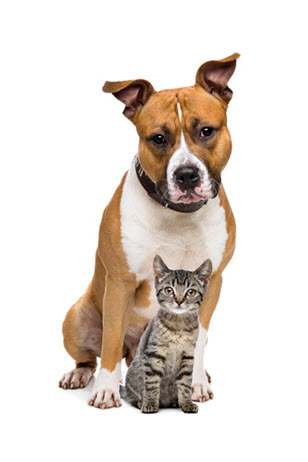 For a better
pet life
We guarantee 100% satisfaction and provide personal service!
We only deal with trusted suppliers insuring our quality and supply remains consistent.
We always have a variety of livestock.
The most comprehensive pet mart of Suriname.
We have the best Pet Clinic in Suriname